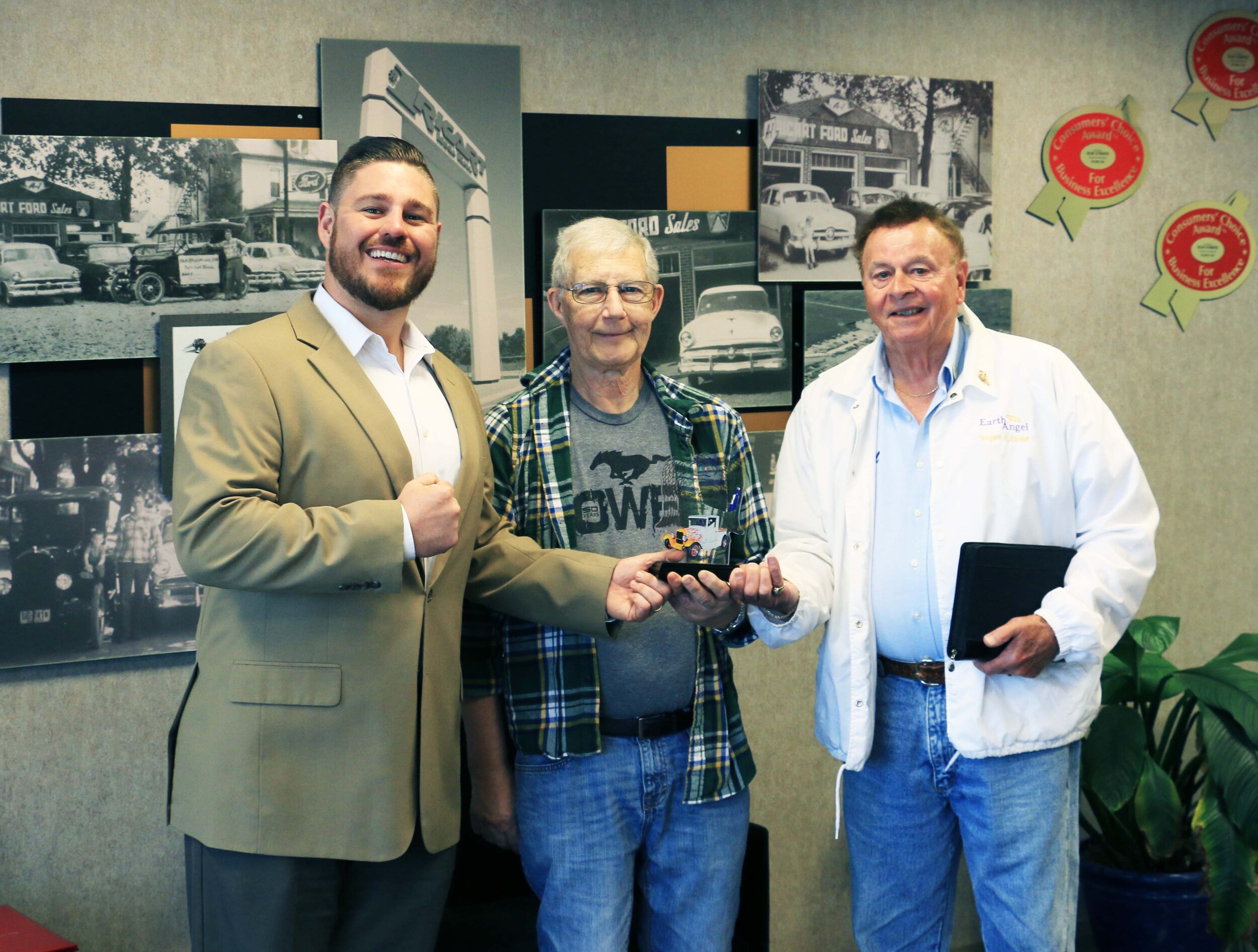 Ricart Automotive, established in 1953, is proud to be a community resource for charitable giving by serving a range of charities and charity sponsorship's throughout Central Ohio. Being a good corporate citizen and giving back to the community has been a cornerstone of the Ricart family of businesses since their beginnings.

This web page has been created to bring together our commitment, and 21st century technology. The goal of this page is to better serve the needs of the community and possibly your specific group or organization.

Ricart Automotive has become a business community leader over the past fifty years and appreciate you thinking of us, and creating a partnership with your cause. We look forward to participating and contributing to the Central Ohio community and surrounding area over the years to come.

Every strong company is built on a strong foundation. Our foundation is one of pure commitment to our community. As a second generation family dealership, our foundation is established upon principles guided by serving others. The events that we participate in affect our families, employees, friends and neighbors. Every contribution we can make to our community whether it consists of monetary value or time, or both, helps the ones we love the most.
With this in mind, we try to participate in as many activities within our community as possible. Because we receive an enormous number of donation requests, our desire to make the distribution of donations fair is equally as important as participating or donating to events.
Ricart Automotive includes donations as an important part of our fiscal budget, with the intent to meet as many donation requests as possible. However, due to the exceedingly large number of inquiries, please understand that we are unable to grant all requests. It is important to receive applications in a timely manner, which will allow requests to be reviewed in a time frame conducive to your organization and our ability to grant requests.

Thank you for considering Ricart Automotive as a potential Partner; it is you, the community, we serve. For any further information, please contact our Community Affairs Department via our contact page or by phone at (614) 836-6211.

 

Ricart is proud of its community support for a
multitude of groups in Central Ohio.