A few days ago we explored a few great stocking stuffer ideas for all the car lovers on your list. But what if you're looking for THE gift - the big one, all wrapped up in bright shiny packaging with a festive red bow (Ford, anyone)? Look no further than the list below.
Car Wash Kit
What about gathering a big, glittering pile of car wash essentials and presenting them in a huge bucket? Think luxury soaps, shammies, waxes and more, all in one place and easy to carry. Your car lover will think of you every time they lather up.
Crafted with Car
Go to etsy.com and discover a beautiful assortment of jewelry and handmade gifts cleverly recycled from or inspired by auto parts. Be on the lookout for cool tire rings, super fun steering wheel cuff links, or end tables crafted from engine blocks. These are one-of-a-kind pieces that your car lover will cherish for years to come.
Go Racing
When was the last time your car fanatic had a front row seat to the best-of-the-best? Columbus is a just short 3-hour drive to Indianapolis, home of the Indy 500 and the Brickyard 400. Could you secure tickets? Or make a weekend of it and get into Talladega, the Daytona 500, or a race at the Kentucky Speedway.
Get Behind the Wheel
To a car fan, the only thing better than being at the track is driving on one. Look into weekend driving and racing courses from the Skip Barber Racing School, the Bridgestone Racing Academy, or the Dale Jarrett Racing Adventure. A few trips around the track and your loved one will have memories they'll talk about for years.
One in a Million
If you really want to splurge, give a gift that only ten people on the planet may receive: the 2014 Astin Martin Vanquish Voltane, as featured in the annual Neiman Marcus holiday catalog for $344,500. Or ask us about one of our favorite cars, a very special Heritage Model Ford GT that retails for $495,000!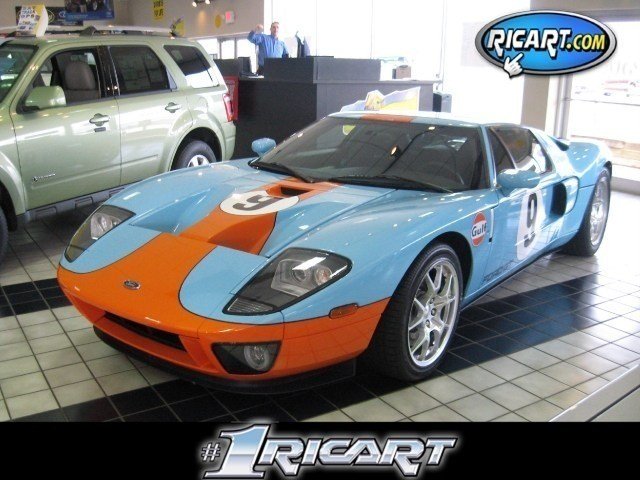 If those two ultimate cars aren't exactly in your budget this year, you could still surprise your car lover with a four-wheeled gift that's just as special. Stop by Ricart and let us see what we can do for you. Happy shopping!